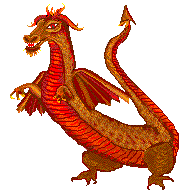 ---
Information!!!
Hello! Merry Meet! You are all welcome to my page! All who are curious, feel free to explore! I add to my page every day so keep coming and see whats new. This site has, a calendar, links to all my friends, Info on Wicca, on me, and a picture... A quote that needs to be told over and over.... "We are not evil. We don't harm or seduce people. We are not dangerous. We are ordinary people like you. We have families, jobs, hopes, and dreams. We are not a cult. This religion is not a joke. We are not what you think we are from looking at us on T.v. We are real. We laugh, we cry. We are serious. We have a sense of humor. You don't have to be afraid of us. We don't want to convert you. And please don't try to convert us. Just give us the same right we give you-- to live in peace. We are much more simalar to you than you think.

by. Margot Adler

Ways to open yourself to natures spirits:

1. Spend time in nature

2. Meditate while sitting around lakes or under trees.

3. Keep nature inside (House plants)

4. Recycle and don't disrespect nature by littering

5. Be creative... Start a hobby to occupy some useless free time

6. As an offering to nature- leave an area in your yard to grow wild

7. Be nice to others

8. Keep the child in you alive

9. Place an echinite ( fossil sea urchin) in your house. They are called fairy loaves. Legend says it will give you fairy assistance

10. Sing often......
---
Court room proof
" Wicca is a religion"
In 1986 the 4th Circuit Court of Appeals ruled Wicca is a religion. For further information go to your local law library, ask for Supplement # 617, p. 592-597 and Supp. # 799 p. 929-934 (Dettmer v. Landon)
---

This page had been visited by
wonderful people.

---
Links~~~~~~~>>
Sign Me!
Poetry
Newsletter: Calandar, Holidays, etc...
Personal Info about me~~~~~~~>>
Valreian was one of my first friends on the net. He has a wonderful page! Check it out!!!
A great page that has tons of information and a great chat room for all of us that have an open mind!~~~~~>>Chyort is one of the coolest people that I know online... MY BUDDY!! and she loves cats!
Read this History on Wicca!!!!!
The Wiccan Rede-- the full length version!
pictures of me
New (Still Working on this page)